Zita Trece Bebés Ooak Babies

Os presento a mi mini bebé número 308.
This is my ooak baby #308



Está creada cuidadosa y detalladamente a mano, sin ningún tipo de moldes, en arcilla polimérica.
Mide unos 5cm de largo aproximadamente.



Made in polymer clay, handsculpted carefully without molds.
she measures about 2 inches length.



Es una escultura parcial, por lo que puede tener distintas posturas.
El cuerpo es de tela en color marrón clarito.


she's a partial sculpt, can have different positions.
The body is made with soft brown fabric.

Una vez endurecidas las partes del cuerpo, están pintadas en varias capas de pinturas génesis, hasta conseguir el tono de piel que se ve en las fotos.



After baking body parts are painted with genesis paints to get the tone skin you see in photos.

Es morena, su pelito es mohair negro y sus ojos están cerrados
Hair is black mohair and her
eyes are closed.


No hay que forzar, apretar ni tirar de sus extremidades ni su cabeza, el material con el que está creada, es resistente pero no irrompible. Por lo tanto, hay que tener cuidado al manejarla si se le quiere cambiar de ropa. Do not force, push or pull her limbs or head, the material she is created is strong but not unbreakable. Handle with care if you want change clothes.

Irá a su nuevo hogar con:


Body , gorrito , calcetines, vestido, cojín, chupete, imantado, biberón, mantita



Go to her new home with:
Body, cap, socks, dress, pillow, magnetized pacifier, bottle, blanket ☺
♥ FOTOS ♥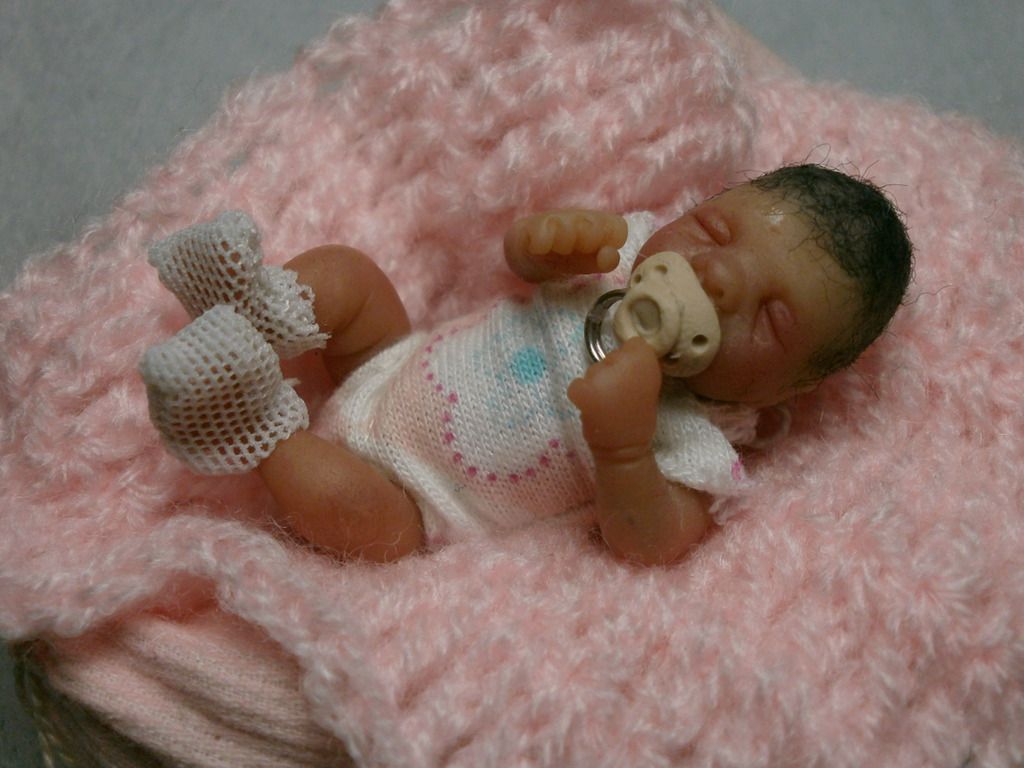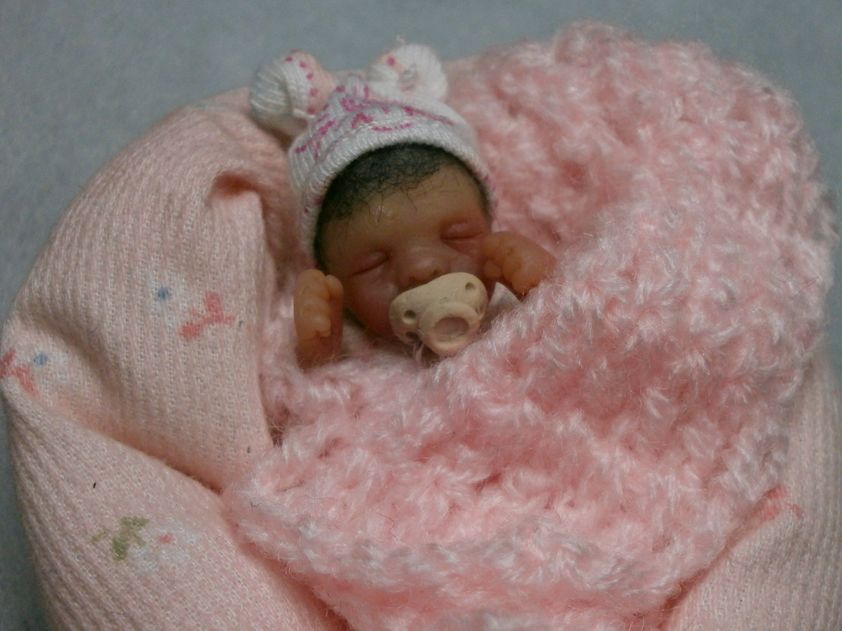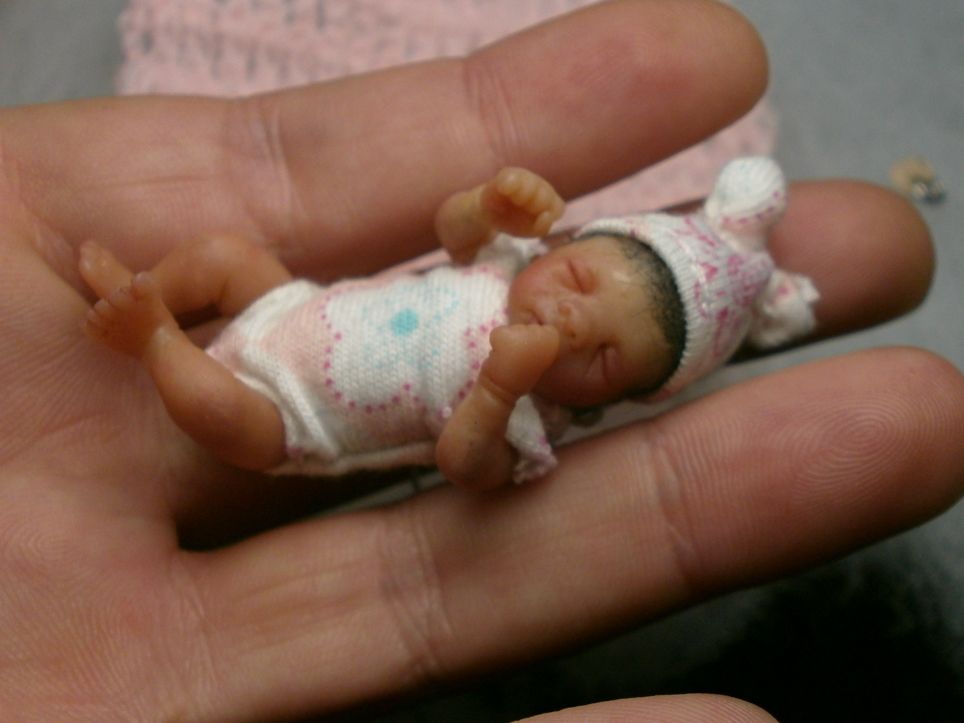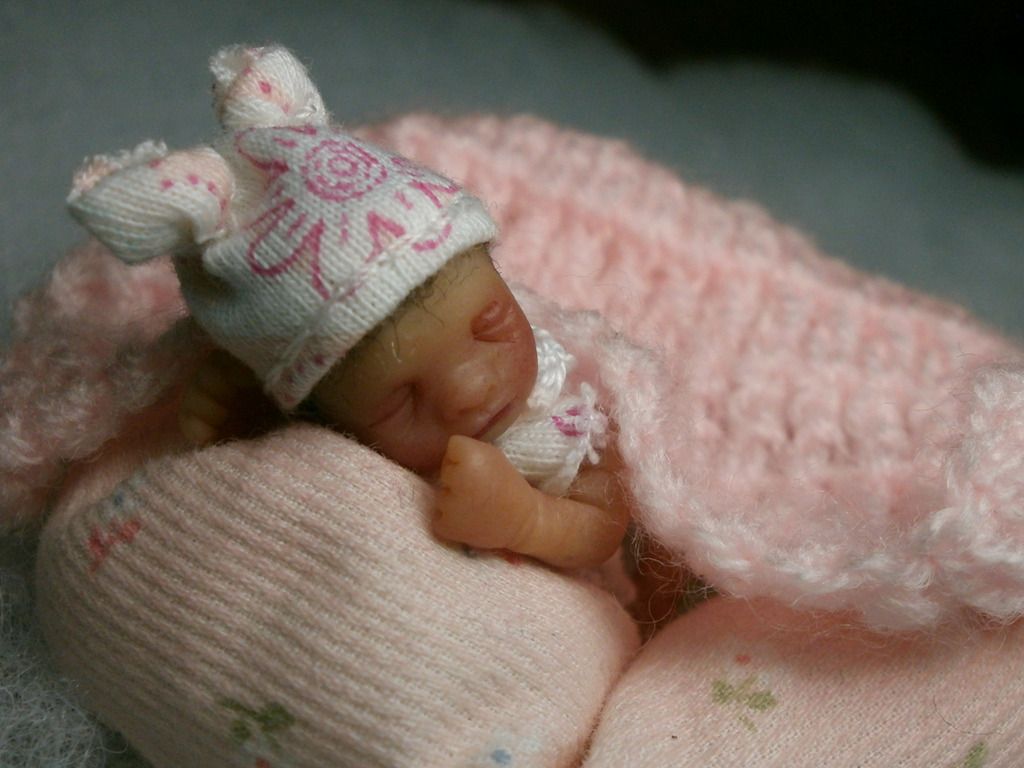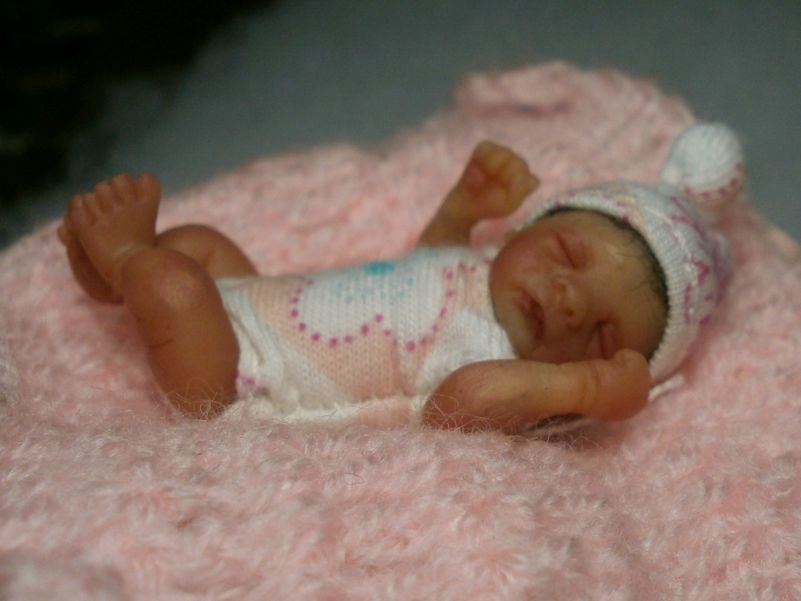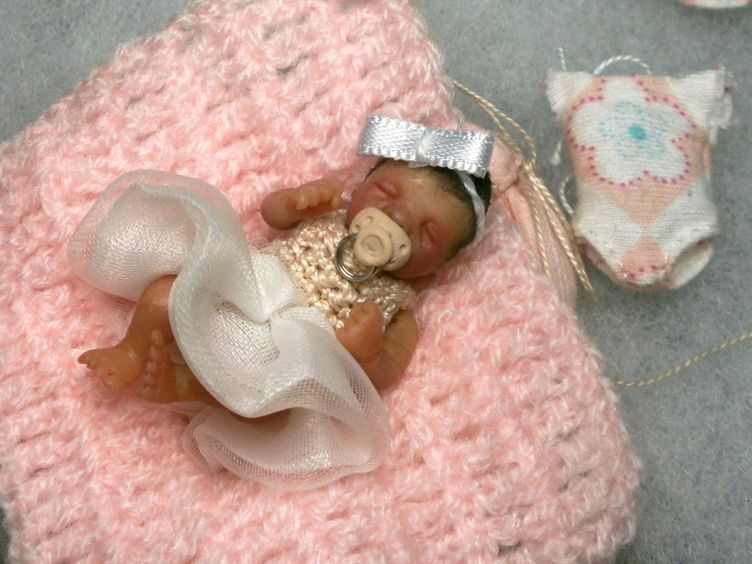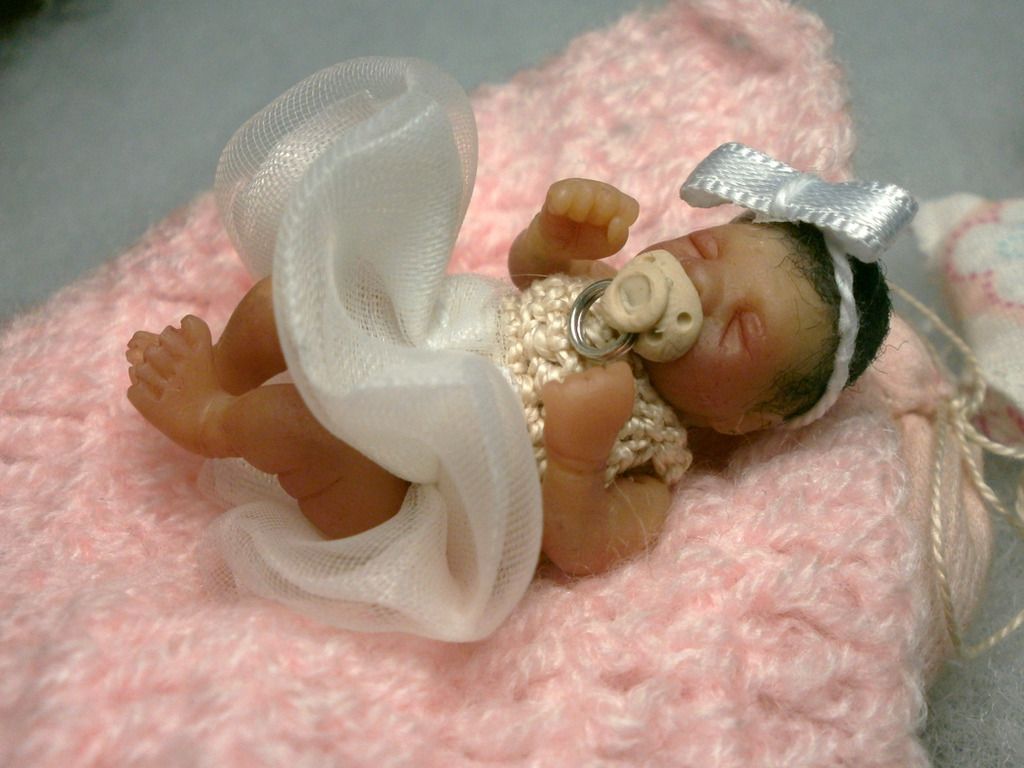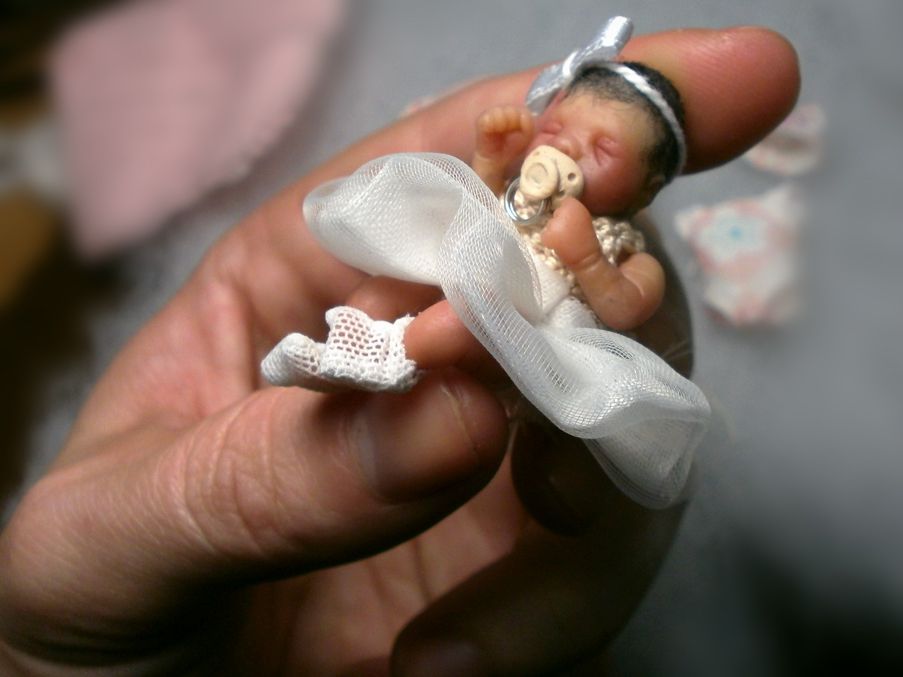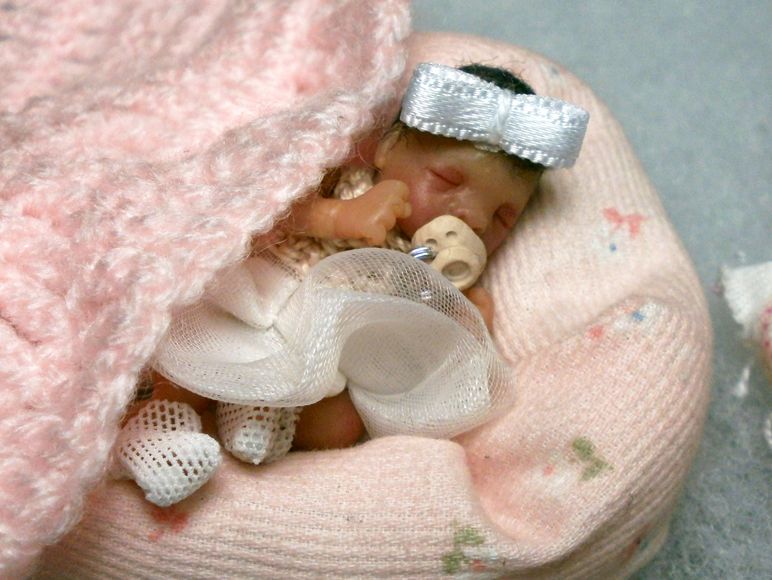 NO es un juguete, se desaconseja totalmente jugar con él.
Contiene piezas pequeñas.

ISNOT a toy, be care with children




El pago se realizarácon un máximo de dos dís al finalizar la puja.
Si no se pudiera completar el pago en el plazo de tiempo indicado, puedes ponerte en contacto conmigo y hablamos, si en cambio no tengo noticias del comprador, volveré a poner a la venta el artículo.
--> Acepto paypal
--> Acepto transferencia bancaria (sólo para España)
Gastos de envío para España: 5 euros
Gastos de envío internacionales: 10 euros
Payment will be made 2 days max. at the end of auction.
If you couldn't complete the paymene within specified time, you can contact me and we talk!
--> I accept paypal
El enví­o se realizará con un máximo de dos días laborales tras la confirmación del pago.

Se enviará por correo certificado y se facilitará el número de seguimiento.




The doll will be shipped 2 business days after payment confirmation, by certified mail.