UK's LEADING DISTRIBUTOR
Fast Shipping Service
Quality Product
Manufactured in the UK
Award Winning Product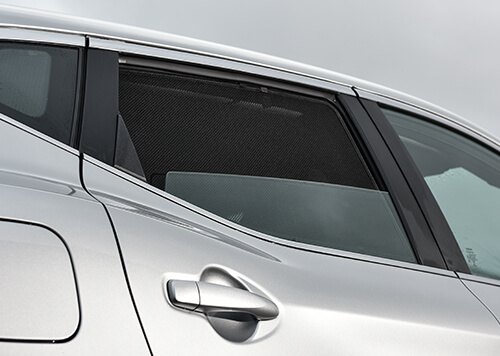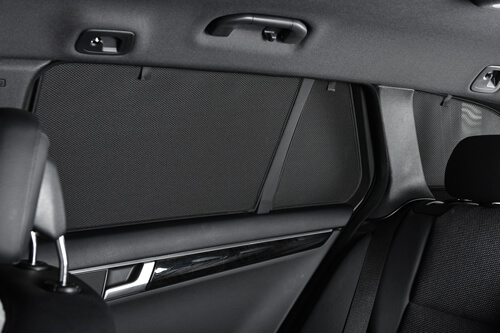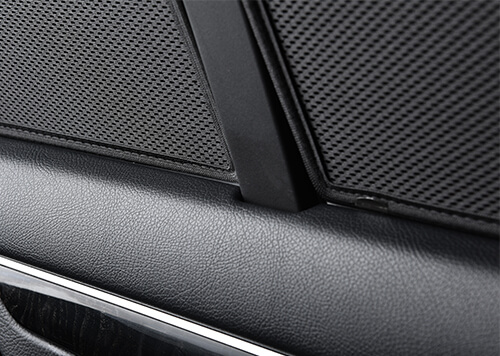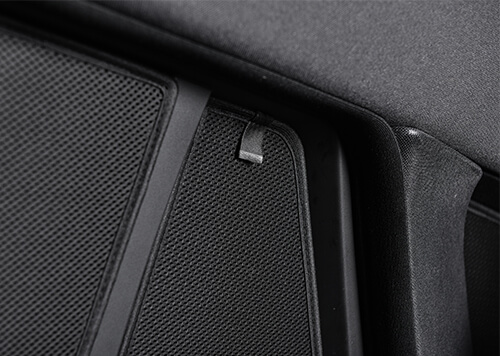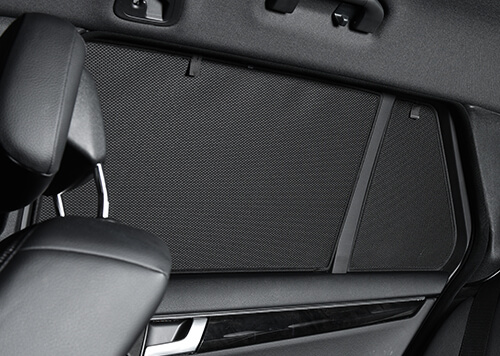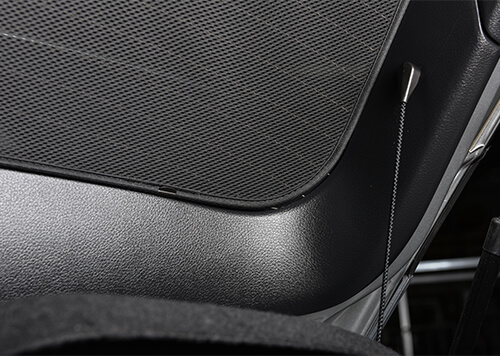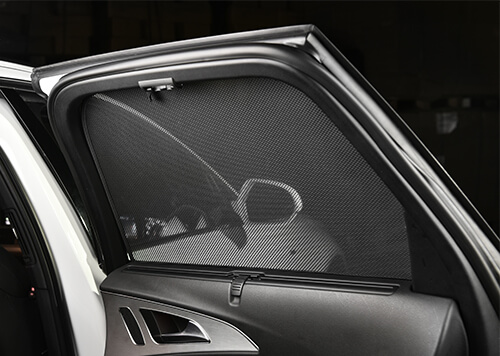 Audi A6 Avant Estate 2004-2011
Set of 6 (2 rear
Passenger windows, 2 Back windows & 2 for rear windscreen)
If you are unsure of your make and model, just contact us and we can find out for you
Including VAT & Free UK Delivery
Item Description
Our shades give 100% window coverage of rear side windows, load area windows (where applicable) and tailgate windows adding both privacy and style to your car as well as protection from bright sunlight and UV rays.
Car Shades can be installed within your vehicle in a just a few minutes and can be removed just as easily giving you the flexibility that you just don't get with tinted windows. Each set of Car Shades is supplied with an installation instruction, fixing clips and a handy storage bag.
As well as acting as a sunshade to make for a more pleasant and comfortable journey for children, pets and other rear seat passengers the tailored nature of the shades makes them a fantastic styling accessory, too. Not only that, but the tinted appearance of Car Shades also increases the security of your vehicle hiding any items you may have left on the rear seats be it any items you are transporting to your place of work such as a laptop or whether is your new purchase from the supermarket!
The rear windows on your vehicle can still be opened whilst the shades are installed allowing you to get extra ventilation into your vehicle whilst still keeping sunlight out of the eyes of rear seat passengers. With the windows up however, the cabin temperature remains lower than with an unshaded car, allowing the vehicle's cabin ventilation or air-con system to work at a lower rate, saving you fuel and lowering your emissions.
Car Shades are proudly manufactured in the UK and are approved by a number of leading vehicle manufacturers.
A must have car accessory for you and your family.
UK's LEADING DISTRIBUTOR
Fast Shipping Service
Quality Product
Manufactured in the UK
Award Winning Product
Car Shades are tailored fit, vehicle specific car sunshades manufactured in the UK and distributed around the world. We have a dedicated team manufacturing the shades at our factory in Nottinghamshire, UK where we apply a mixture of modern technologies with good old fashioned hand finishing techniques to provide the general public with a products that looks great, fits great and does exactly what it says on the tin!
We accept payment by: Paypal, Credit or Debit Card. All Auction and "Buy It Now" prices include VAT.
A VAT receipt will be sent out with the goods.
After receiving your cleared payment we endeavour to dispatch your goods within 3 working days. We take great care packaging every item to ensure safe shipment to you.
Want to return something? If you've bought an item that you no longer require, you can return it for a refund up to 30 days after the date of delivery providing it has not been fitted or used, is in its original packaging & in a saleable condition. The buyer is responsible for return postage costs. For more information please view our returns policy terms and conditions, found at the bottom of this listing.
If you have any queries, please contact us via either the 'Ask Seller a Question' or 'Contact Us' buttons both of which can be found in the Helpful Links menu on the left side of this listing.