'Temple of the Snow Mountain'
A necklace in the most stunning Chinese 'Kasumi' pearls, 11-13mm in natural white, with bronze markings and a rainbow orient.
These have an insane rainbow lustre and are baroque and crinkled, like the famous and highly-prized pearls from Lake Kasumi-ga-Ura in Japan. These pearls, however, were cultured in Chinese waters.
This necklace is finished with a 22ct yellow gold vermeil (sterling silver base) hand-made toggle clasp and is 17 inches (43.18cm) in length.
There is a matching bracelet (330626987777) and matching earrings (260873991251) listed separately. This listing is for the necklace alone.

The pearls in this necklace are grown in a mussel which is a cross between the Japanese Hyriopsis Schlegelii and the Chinese Hyriopsis Cumingii,
the same mussel used in the lake to grow Kasumi pearls.
These have both the lustre (these are actually more lustrous) and beautiful shapes of the original Lake Kasumi pearls, but cannot be called by that name, as they were not cultured in that lake.

A potted history - Amazing freshwater pearls were produced in Lake Kasumi-ga-Ura, in Japan, from the the 1980s to the present day,
however pollution and other factors have now almost killed off the pearl production in that lake, as it did in Lake Biwa in the 1980s.
The Chinese are culturing these pearls from the same mussel used in Lake Kasumi-ga-Ura, to produce these almost identical,
but slightly larger and more lustrous pearls.
Pearls from Lake Kasumi-ga-Ura, if you can find them, are commanding prices on a par with the top South Sea pearls.


Please be aware that the colours described above are the same as those on my monitor, however, your screen may show a slightly different colour.
There are a myriad of different types of Pearl available today. Please see my 'About Me' page for more information.
Pearls are the only gem created by a living creature,
and the oldest gem known to man.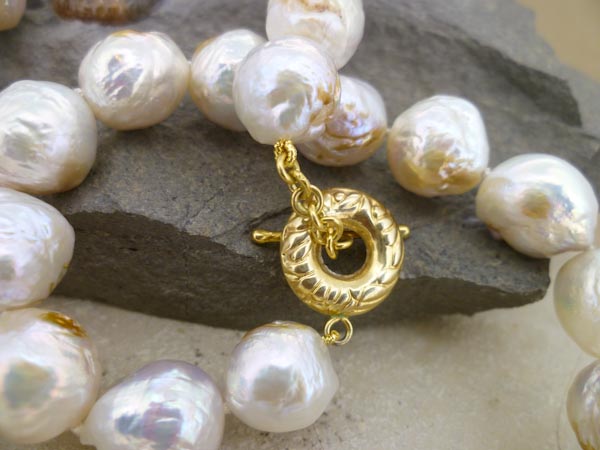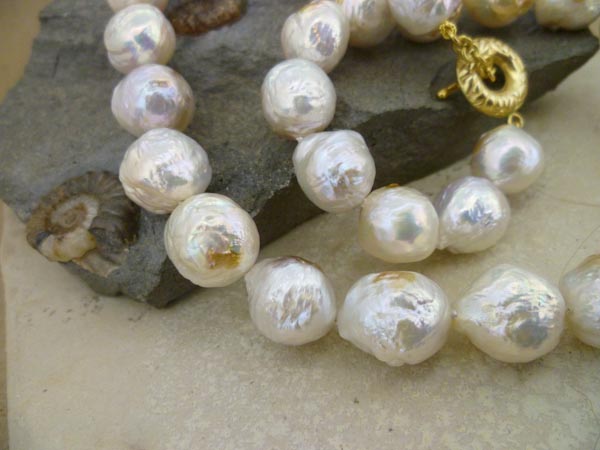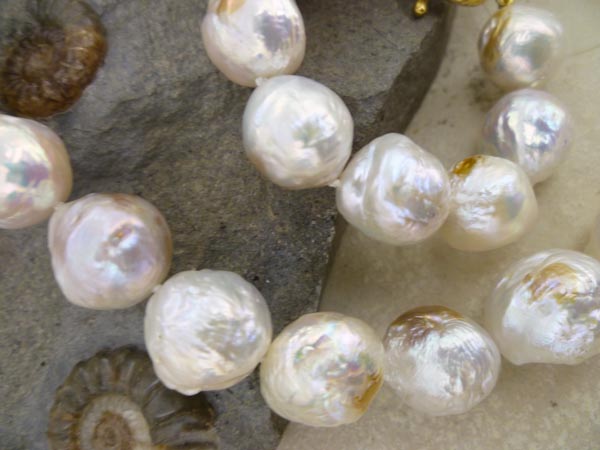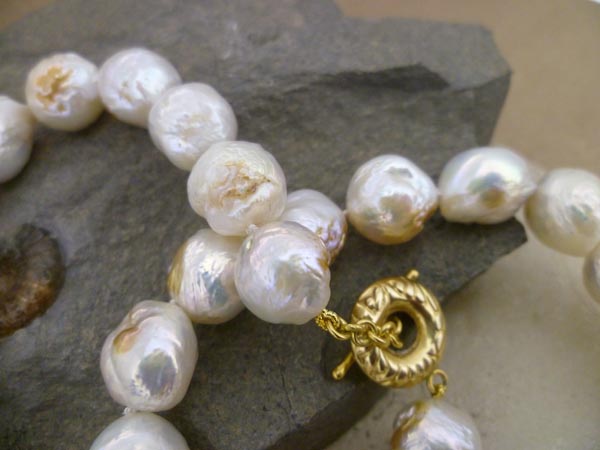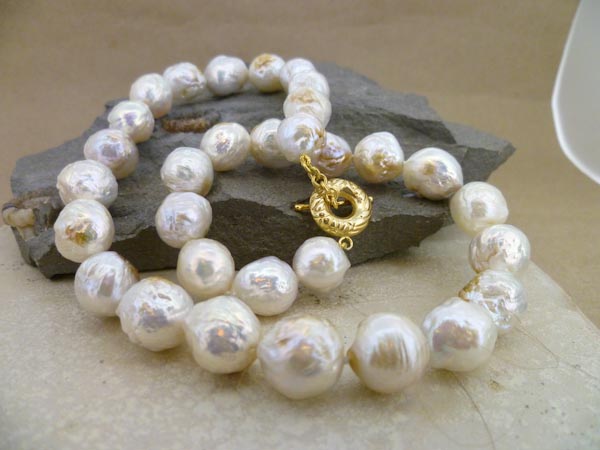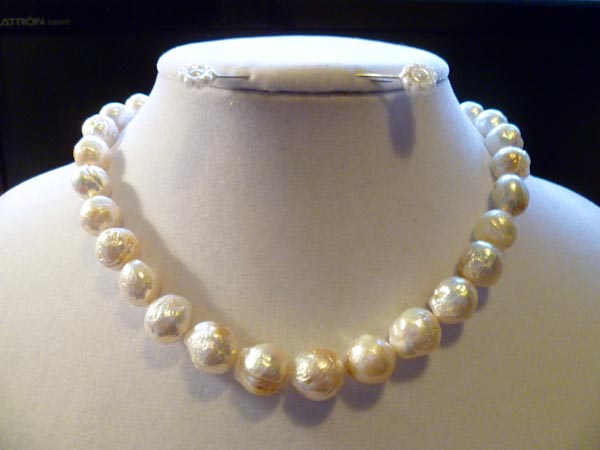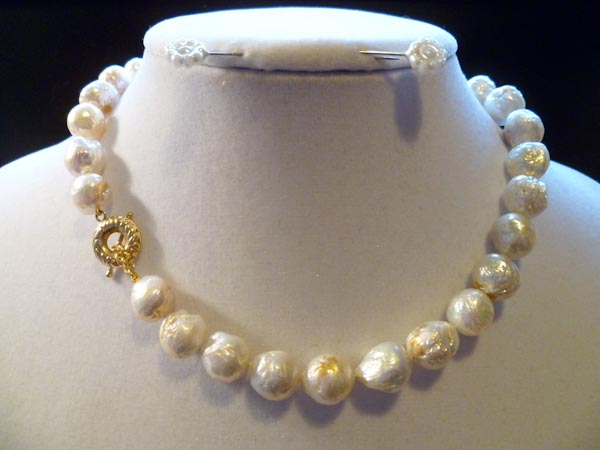 Culross Creations jewellery is designed and made by me, as unique pieces. While I have a designer's desire to create the unusual, I also love making classic pieces as well. These classics, like a simple pearl strand, have been repeated for centuries. My mantra is to create beautiful handmade and bespoke jewellery at affordable prices, using the best natural gemstone materials available, coupled with precious metals. I sometimes use special Artisan glass beads. I have a pret-a-porter collection listed and I also undertake bespoke work for customers at their request, to be listed when complete. Wherever possible, on request, I will alter the ready-to-wear items to fit. Vintage items (original and lovingly repaired) are not my designs; however, I do use genuine, uncirculated vintage components to create unique modern jewellery.
Combined postage is available for multiple purchases. If you are not in the UK, please ask for a quote. I always use signed-for postal services. I do sometimes re-use Jiffy bags, to be environmentally conscious and to reduce packaging costs - your purchase will be just as safe in transit. I can also be contacted on Skype - please ask for details.