The Electric Saver 1200 can help you Lower Power Bills the Easy Way!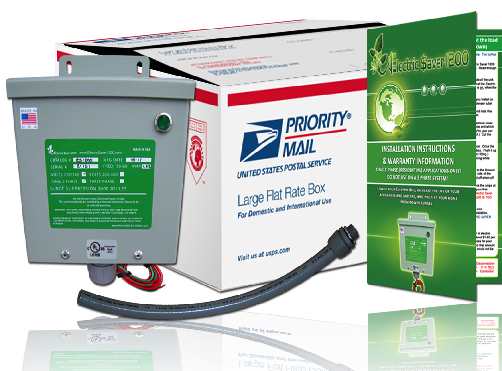 (1 Residential Unit)
Up for bid is our ELECTRIC SAVER 1200™ Residential Unit NEW with Installation Instructions, Wiring Diagram, 20 Year Warranty, Flex Hose & Fitting included with plenty of wire for easy installation. Proudly Made in Okeechobee, FL USA! Works worldwide, for 110v, 220v or 240v. (We do have 480v commercial/3 phase models available also. Contact us for more info!)

The Electric Saver 1200 is designed to lower your Electric Bill , increase the life of your appliances and motors by helping them run more efficiently, and it also protects your home's Air Conditioner, Refrigerator, Washer, Dryer, Swimming Pool & Jacuzzi Motors, and other motor driven equipment from power surges.
Watch Demonstration Video by searching youtube "Electric Saver Demo"

BRAND NEW!

SAVE UP TO 25% off your power bill.

20 Year Warranty (Card Included with your purchase, for your records)


Safety Certified! Our UL & CuL file number is listed directly on UL's website

Quality Made in USA, Manufactured in Okeechobee, FL! Remember Cheapest is not always the best. You usually get what you pay for, so don't risk it on 1 of your most valuable investments- Your Home.


100% Satisfaction Guaranteed for 1 YEAR or your money back! We guarantee you start saving on your electricity bills. If for any reason, you aren't happy, just let us know and we will promptly issue you a full refund.

FREE SHIPPING!!!! Some Ebay Sellers don't offer this and the total price you pay ends up being more. Watch out for this. Only Buy from Trusted Sellers that clearly state what you are getting.

"Trustworthy Product"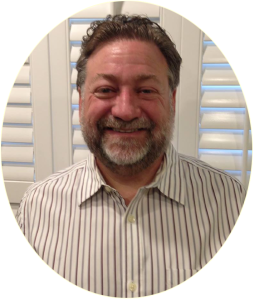 "My clients have been overwhelmingly impressed with their monthly savings using the Electric Saver, thank you Glenn and your team for such a trustworthy product."
~ Perry L., Ohio,
Licensed Master Electrician
"$13,122 Return on My Investment!"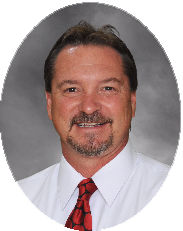 " I received the unit today and hooked it up in 20 min. I installed an amp meter on each of my main utility legs. Here is my readings of both 120 volt legs added together 40.7 amps with the electric savor turned off. 34.55 amps with it turned on. That is an instant drop of 6.15 amps. 6.15/40.7= 15%.
I turned it on and off several times and the results were the same.

6.15 amps times 120 volts is 6

76.5 watts 24 hours a day. This computes to 486 kw in a month, and at 9 cents a kw, my monthly savings will be $43.74 x 25 years product life= $13,122 return on my investment. Needless to say, i am very pleased."
~ THANK YOU! Bill G. in Ohio
"Summertime it went from $550 a month, to $321, and winter it went from $320 a month, To $165 "

"I am a retired National Defense electrical engineer and I installed my electric saver 1200 approximately 2 years ago and the savings have been Amazing!
" I would like to thank Electric Saver 1200 for all the savings since the installation. I found it to be a simple installation and a marvelous savings..
I totally recommend everyone to get one. I am 100% satisfied. Why pay more for electric than you have to, thanks for the savings, I have told all my friends and relatives about this energy saver device, my brother purchased one after hearing about my savings, and he too is amazed at his savings!
Thanks for a terrific American made product."
~ Ronald L. Retired Electrical Engineer, New Jersey
Join Our Family Of Satisfied Electric Saver 1200 Owners Across the World Today!
Check out More Reviews on our Website, Google My Business Page, Facebook page & Our Ebay Feedback.
Get your Money Back from this investment in as little as 3-6 months from the savings on your electric bill!
Imagine your Electric Bill being up to 25% less EVERY month. What could you and your family do with those yearly savings? Imagine also not having to replace your refrigerator, washer, dryer, and A/C Units, pool pumps, etc. as often because the electric motors run cooler and last twice as long.
What could an extra $5000 do for you and your loved ones right now that you saved by doubling the life of your appliances and A/C units? With the Electric Saver 1200 installed, you can begin your journey to a better life RIGHT NOW!
Our Product Has a 100% Satisfaction Guarantee for 1 FULL YEAR!

HOW DOES THE ELECTRIC SAVER 1200 WORK?
When a motor in your home starts, it asks your utility company's transformer for power. The demand of electricity from your motor runs through the wiring in your home, to the panel box, traveling to your meter, finally reaching its destination of the transformer and back down to your home again. Throughout this process, the lines/wiring heats up and strains the motor and wiring. The heat generated is called watts.
During a normal electrical process, there is lost energy that you are being billed for by your energy company but are not able to use.
The Electric Saver 1200 stores and recycles otherwise lost energy and releases back to your motor when needed to function properly.
This reduces the amount of heat on the wires and the motors in your home. Reducing this heat will lower your electricity bill and increase the life of your motors and appliances in your home. Inductive Motors are in your Refrigerator, Freezer, Washer, Dryer, Ceiling Fans, Air Conditioning Units, etc. If you use the old T-12 Fluorescent Lighting, the ballast is also an inductive load.
Using methods from large industrial complexes, The Electric Saver 1200 reclaims wasted energy and recycles electrical energy. It protects against power surges. This product also helps with brownouts and lights flickering when large motors/appliances turn on in your home.

"Over 16 Billion Dollars of Electricity is unusable energy, but billable in the U.S."

- US Department of Energy
HOW EASY IT IS TO INSTALL?
If you can connect 2 red wires to a double pole breaker in your breaker panel, then you can install this unit. It is that simple!
If you are uncomfortable doing the above task, an Electrician can install this in 15 minutes or less. Written instructions with a color diagram are included. Email Us or CALL US and we will be happy to help you with any installation questions you may have.
I LIVE OUTSIDE THE USA. DOES IT NEED ANY CONVERSION?
The Electric Saver 1200 is able to be installed worldwide. In the USA, we have 2 hot/active lines coming into our homes.

In Europe, South America, Australia, and Asia, there is only 1 active line. Our unit can be installed simply by connecting the extra red wire to the neutral. No conversion needed. Perfect for Australia, Canada, Mexico, South America, EUROPE, ASIA...anywhere on the planet that uses electricity and wants to save on energy costs!

Works on 50Hz or 60Hz electrical systems, 110v, 120v, 220v or 240v.
HOW DO I KNOW IT WORKS?
This is a transformer
It is an inductive load for your power company, just like the motors in your home (A/C, Refrigerators, etc.), this is your power companies inductive loads.
This is a High Voltage Pole Mount Capacitor
This is the equipment your power company uses to make their power grids more energy efficient and improve their corporate profits.
Your electric company has been using this very same technology for 70+ years to make their power grids more energy efficient.
Now why would your power company spend Millions of dollars on this type of equipment if it doesn't work?

BECAUSE IT DOES WORK!
If you look around your neighborhood on the power poles, for about every 50 transformers, you will notice
this equipment making your power grid more efficient. We use this exact same technology to make your home or business more energy efficient.
It is 100% completely legal to make the motors & appliances in your home run more efficiently (just as it is legal to replace your refrigerator with a new updated model). Product has been safety tested and approved by UL & CUL.

100% Satisfaction Guaranteed!
HOW MANY DO I NEED?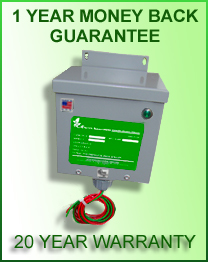 Usually a home needs 1 unit. The Electric Saver 1200 works up to 200 amps. If you are unsure,

check your panel box. If your main breaker is 200 amps or less, you will need only 1 unit.

This unit is for Single Phase (usually Home/Residential) Electricity.

* If you have a larger home with multiple large Central A/C units, you will need additional units
for your additional A/C's.

SPECIFICATIONS
25 year Life Expectancy

Built in Surge Suppression- 2000 Joules for all inductive motors, satisfactory protection for: Electrical Storms, Lightning Activity and Power Utility Spikes

220/240 Volt AC Application

Single Phase Electrical (We also have 3 phase models, please contact us.)

50/60 Hertz


UL & CuL Listed Products for Safety

Unit Size is 6" x 6" x 4"

Nema 3R Rated Metal Boxes. Rainproof!

Saves Money on 240 volt appliances and 120 volt appliances.

Made in USA

Easy to Follow Installation Instructions Included

MAINTENANCE FREE! FIT & FORGET TECHNOLOGY!
Start Creating You and Your Family's Improved Lifestyle Now!
Imagine Your Yearly Savings in your wallet right now=CASH!

Imagine Lower Credit Card Bills because you don't have to replace your appliances as often.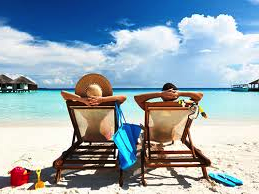 Imagine Being Able to TAKE THAT VACATION YOU HAVE
BEEN DREAMING OF TAKING... EVERY YEAR! Now you can do this!
Now Start Making that into a REALITY!
Stop paying your Utility Company so much of your hard earned money
and keep that money in your pocket.
You deserve to spend that money on YOU!
100% Satisfaction Guaranteed! 1 YEAR Guarantee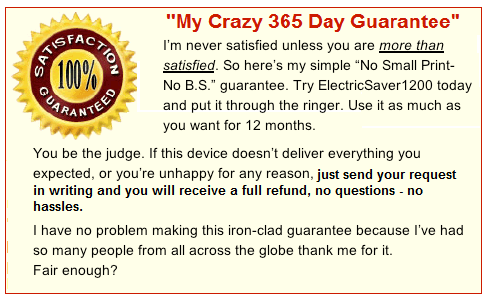 Yes, I want to Start Saving Money with my New Electric Saver 1200. I understand there is no risk involved because I have

1 full year to be sure I am 100% Satisfied with my new Electric Saver 1200.

Dealers/Distributors Wanted!